Our Qualifications
AJ Solomon- President and founder of Solomon Investment Group Inc.
Having worked at well-known firms such as Hopper Soliday/W.H. Newbold and Sons, Oppenheimer & Co., and Gruntal & Company, AJ has more than 20 years of experience in the financial industry.
In 1997, with the use of dial up internet, AJ set out on her own and formed Solomon Daly Associates. Since then, it has been an interesting ride with owning a broker dealer, owning an insurance agency, partners, shareholders, etc., all of this leading back to her roots of client relationships and the formation of Solomon Investment Group.
What she experienced throughout these 20 years is that client relationships are what she cherishes as much as profits! Solomon Investment Group is a registered investment advisory firm and is solely owned and managed by AJ. She has divested herself of the broker dealer and spends her work day on client development and investing.
AJ graduated from Ursinus College, Collegeville, PA, with a Bachelor of Science Degree in Applied Mathematics/Economics and minors in Political Science and French. She has completed course work with the National Institute for Estate Planners and has developed an incredible network of people to help minimize your estate tax risk.
As a Registered Investment Advisor Representative of Solomon Investment Group, AJ has a vast knowledge of many financial markets and holds numerous equity licenses. Her insurance licenses include: Life& Health, long term care and disability, in NJ. Participation in NASD-approved continuing educational programs, although mandatory, provides up to date information on compliance, regulations and rules. Continuing education for her insurance license brings Ms. Solomon's attention to new products, new estate planning tools, economic developments and outlooks, new rules and regulations, retirement planning and tax effective investing.
Although the financial markets are a big part of her life, AJ takes an active role in her community. She holds a seat as director on the Highlands Business Partnership and serves on the Visual Improvement Committee. You can always find her volunteering at the local events, manning a booth, running games or selling tickets. She is active in her church, Our Lady of Perpetual Help, with church events and sings soprano 1 in the church choir. All are welcome to come and listen! AJ is a business advisor to a few small humane organizations and is currently funding a Trinidad and Tobago spay and neuter project for the HSUS. AJ also serves as treasurer on the board of the Monmouth County Hunt Club and is very interested and active in animal welfare, and nature conservancy. She sponsors a child with the Christian Children's Fund and finds great happiness in helping her sponsored child live a happy healthy educated life.
One of 9 children, AJ knows how to share! She is generous and kind, quick-witted and has a smile or a hand ready for all. She resides in Highlands, NJ, a lovely seaside town, with her 2 dogs and 3 cats. She has 4 nieces and 9 nephews and is often referred to as the pied piper, with children and animals following her around! She is an avid fox hunter and horsewoman and competes locally in the hunter divisions. Her ribbons are numerous and a testament to her love of the sport and her horses. It is not uncommon to sit next to her at a board meeting and find her still dressed in riding clothes, spurs and all!!
Eileen M. Czesnik – Vice President of Operations, Solomon Investment Group, Inc.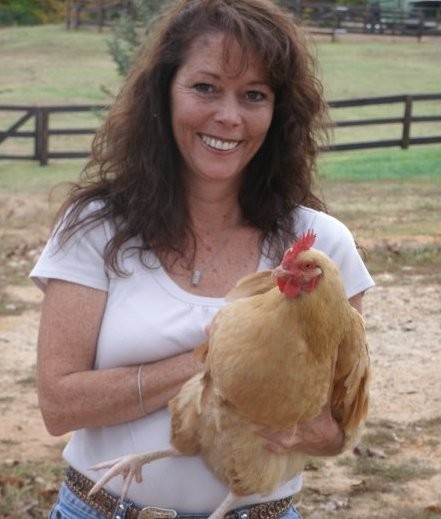 Eileen has a great deal of experience in the world of finance. She was a former Operations Manager for the Broker Dealer, Greenwich Global, LLC, a Back Office Manager for Solomon, Daly Assoc. Inc., and a Licensed Store Manager for Wachovia/Wells Fargo Bank, NA. She brings passion to the job which entails the daily operations and Regulatory Compliance for Solomon Investment Group, Inc.
Eileen is a Graduate of St. Peter's College, Jersey City, NJ with a Bachelor's of Science in Marketing. She has continued her education obtaining her Series 6, 63 and 65 and holds her Life & Health Insurance License in the State of Virginia.
Eileen relocated from NJ with her family, consisting of her husband of 22 years, Roy and two lovely daughter's Taylor and Hayley. They live on a 40 acre farm, where they are the care takers of 2 horses, 12 cows, 2 pigs, 22 chickens, 2 dogs and 1 cat. Eileen is passionate for raising German Short Hair Pointers. She is active in her community, in the local Chamber of Commerce and as a volunteer for the local 4-H Equine program and supporter of the Future Famers of America.
Eileen brings with her a gift for attention to detail and a passion for customer service. She is adored by the clientele because she is so dedicated and has a kind and caring nature. Eileen has a terrific sense of humor and you can always expect a good laugh. She is often found after hours dressed in jeans, on horseback, on a four wheeler or in muck boots on and around her farm.